Virtual Home Buyers Seminar
Posted by Shannon Milligan on Tuesday, February 23, 2016 at 6:57 PM
By Shannon Milligan / February 23, 2016
Comment
Virtual Home Buyers Seminar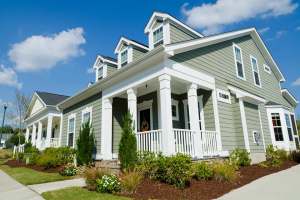 I have been working with a plethora of first time home buyers lately and they come armed with a lot of questions. I don't mind, I actually love taking the time to educate them on the process so that they feel confident, and empowered, in their purchase. While having an in-office class is great, it isn't always ideal as customers have busy lives, making attending an in-person meeting difficult. Lucky for us, social media is a wonderful tool that I like to utilize in my Richmond VA real estate business. With that said, please join me for a Virtual Home Buyers Seminar!
Steps To Purchasing a Home in Richmond VA
Join me tomorrow, February 24th from 7:30PM-8:30PM on Facebook where you will be able to get answers to all of your burning questions! Curious how much it costs to have a Richmond VA Realtor by your side? Need to know how much of a down payment you must put down? Don't know how much a home inspection will cost you? No matter what your questions may be, I am here to lay out a plan for YOU! Simply log on to THIS Facebook page at 7:30PM tomorrow night and enter your question. I will be logged in, along with one of my trusted preferred lenders, to give you the insight you need in achieving your real estate goals!
Richmond VA Homes for Sale
Haven't taken a moment to browse Richmond VA homes for sale? Do so now by clicking on the link: Homes for Sale in Richmond VA. With rates historically low, I think you will be pleased to find you can buy more than expected OR buy just what you need and SAVE! The only thing is, Richmond is experiencing very low inventory at the moment so if you find something that really interests you, be sure to email me right away so we can get you in!
Richmond VA Real Estate Agent
If you are reading this, you are on the right track. You have likely done a search for the best Richmond VA real state agent and landed on my website! That's a great first step. Now let me bring you around the bases of our market. Remember, no question is silly. You are embarking on one of the largest, if not THE largest, purchase you will ever make. Be informed! Remember, log on tomorrow evening, February 24th at 7:30PM for the Virtual Home Buyers Seminar, brought to you by RVA Home Team with Keller Williams Realty!
Let's Get Social
Is social media your preferred way to communicate? No problem! Follow me on! Facebook Twitter Instagram SnapChat: RVA Home Team