It Isn't Over Until the Fat Lady Sings at the RVA Home Team, Richmond VA Real Estate
Posted by Shannon Milligan on Tuesday, September 2, 2014 at 7:58 AM
By Shannon Milligan / September 2, 2014
Comment
It Isn't Over Until the Fat Lady Sings at the RVA Home Team, Richmond VA Real Estate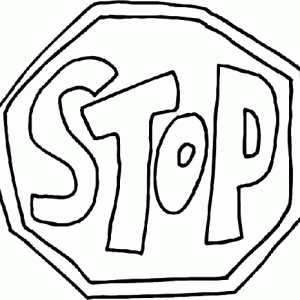 It Isn't Over Until the Fat Lady Sings at the RVA Home Team, Richmond VA Real Estate - This past June a friend referred me a new client who needed to get their property sold. I immediately set up an appointment, we met, and listed the house ASAP. It took about 3 weeks to put the home under contract and the transaction was moving along quiet nicely. The inspection revealed very little, and although it took a little negotiating, both the buyer and my seller came to a meeting of the minds. Now all that was left was closing, which was TWO months away. There is nothing wrong with a 60 day closing, there is just a lot of lag time in between but that was A-OKAY with my client. We had the property all but SOLD!
I Am Not Signing Any Paper, I AM Not Buying Any House
Just 5 days before the closing date the buyer's agent did a walk through of the property with their client and all of our ducks were in a row. All contingencies had been met and all we had to do was wait for the buyer to close. Easy, right? It was, until 2 days before the closing date. I received a phone call from the buyer's agent stating her client said, "I am not singing any paper, I am NOT buying any house." We both sat in silence for a moment, both of us dumbfounded. What went wrong? Everything was fine! Time to turn it over to our clients and have them consult an attorney.
Consulting a Richmond VA Real Estate Attorney
While the buyer's agent and I both knew all the contingencies had been met and, therefore, there was no escape clause for the purchaser to "get out" on, we advised our clients to consult a Richmond VA real estate attorney as we can not dispense legal advice. Although I know how to interpret our contracts, only the clients can decide what it best for them and what course of action they would like to pursue. I won't get into the specifics, but will say it seems as though this was a case of buyer's remorse. My seller had not only moved out, but had also incurred expenses with new living arrangements. While we let the lawyers hash it out, the best the buyer's agent and I could do was sit tight and pray it would close. I was physically ill over this. It wasn't about my commission, forget about that. It was about MY CLIENT and the fact that one should not be able to get away with not following through on a legally binding contract. The fact was, though, this was out of my control. Closing day arrived and I called the attorney to see if they would make one more attempt the ask the buyer if they would close. I received a not-so-nice email in return telling me they couldn't make it more clear that the buyer said the day before they were NOT going to close. As an advocate for my client, I HAD to ask them to throw the
Hail Mary pass
. It may not work, but it WON'T work if you don't try. I encouraged them to ask the purchaser one more time. AND.... They Had a Change of Heart! The buyer decided they would go through with the purchase. I don't know the intimate details and I just presume the legal ramifications were greater than their desire to not move forward. Truth is, I don't care WHY they had a change of heart, simply that they did and my client would get what they deserved - the SOLD sign in the yard!
Getting Cold Feet in the Richmond VA Real Estate Market
We all get cold feet from time to time and all of us have experienced buyer's remorse at one point in our lives. However, there is something called personal responsibility. If you make a promise to do something, going so far as to entering a legally binding contract, then you need to follow through. This wasn't a case of someone backing out for a good reason, such as losing financing. This was a case of COLD FEET. If you are looking to purchase or sell a home, please keep in mind this isn't a game of Monopoly where you can just go to jail while the other player collects $200. In the real world of
Richmond VA real estate
, the stakes are much higher and $200 won't come close to compensating the party that is not in default. Actions have consequences and that is why it is imperative that you select a Richmond VA Realtor who will make this clear from the get-go.
All is Well That Ends Well
Thankfully, the buyer proceeded to closing, just two days late, and my seller is thrilled. Although my hands were tied and I had no control over the situation, I did have a little bit of influence in asking the attorney to reach out to their client once more. Sure, I got a little tongue lashing but it was WORTH it to DO MY JOB and advocate for my client as in this instance, score one for the good guys!
Richmond VA Realtor
Searching for a
Richmond VA Realtor
who won't give up until the fat lady sings? Then contact Shannon Milligan, at the
RVA Home Team
with Keller Williams Realty, today! We believe in the TEAM approach and won't leave one of our players out on the field alone with no coverage!