Getting Your Offer Accepted in Richmond VA Real Estate Market
Posted by Shannon Milligan on Monday, February 1, 2016 at 10:01:11 AM
By Shannon Milligan / February 1, 2016
Comment
Getting Your Offer Accepted in Richmond VA Real Estate Market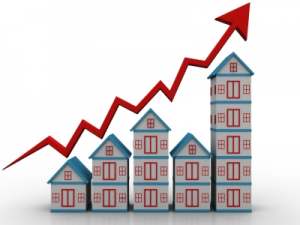 Recently
Zillow
named Richmond, Virginia as one of the 
hottest housing markets for 2016
. This is due to the fact that Richmond is enjoying a low unemployment rate and is seeing strong income growth. Hey, we will take it! But, what does this mean for you as a buyer looking to purchase a home in RVA? When a market is hot and inventory is low, competition is high. You MUST make your offer stand out from the crowd. How do you go about getting your offer accepted in Richmond VA real estate market? Let's examine:
Make a Clean Offer
If you find yourself in a multiple bid situation for your dream home, now is not the time to complicate things. Make sure you, with the assistance of your
Richmond VA Realtor
, make a clean offer. This can mean anything from not using a first right of refusal (which means you want to buy the home but only once you sell your current property) to not asking for the sellers prized rug to convey. This is not the time to get greedy. You want to make your offer as simple as possible. Here are some other do's and don't's" Do: Ask for a home warranty if you want one Don't: Ask for the seller to pay for it. Do: Write in the offer any special instructions the seller indicated in the listing. (Ex: If you know the fireplace is to convey in as-is condition, go ahead and write that you agree in the initial offer.) Don't: Add special instructions of your own. Do: Provide a solid earnest money deposit (EMD) Don't: Ask for closing costs
Use an Escalation Clause
You are at the open house and there are buyers swarming all over. You can tell everyone loves it because YOU love it. What do you do to make your offer more competitive? Consider inserting an
escalation clause
into your offer! What is that? This is verbiage your
Richmond VA real estate agent
can add to the contract that states you will offer $X over the next highest offer up to a capped number you select. Example: In the event of a multiple offer situation, the buyers agree to pay $1185 over the last acceptable offer up to $526,700. This is a great tool for you to use, however you want to go a layer deeper. If your competition is also using an escalation clause, you want to get a little creative. See how we used "$1185" and "$526,700" in the example? Seems like "odd" numbers with no rhyme or reason, right? That's the point! Many people deal in whole numbers. If the asking price is $520K and you put an escalation clause in going $1000 over the last acceptable offer, chances are someone else will have the exact same offer. BUT, if you vary the number by a little, you just may win by a few hundred dollars.
Sweeten the Pot for the Seller
Right now the seller has something you want so offer them a little honey. Like what? Maybe they have school aged children and don't really want to move until school is out. Consider writing into your offer that you will provide them with a Rent Back until June. Maybe they are relocating and need to close fast. In this case, you will want to work with your lender to see if they can accommodate a 30 day closing. People have all sorts of different motivations so have your Realtor talk to theirs and make them an offer they can't refuse.
Don't Play Hardball with Price
When you are in a multiple bid situation the power is in the hands of the seller. It is simple supply and demand: There is only one home with the kitchen you want, on the lot that you want, in the schools that you want...and everyone wants it. Certainly have your Realtor pull comps and determine what the fair market value range is so you are an informed buyer. However, offering $10,000 less will most likely result in another buyer obtaining the property. Don't allow a few thousand dollars, which is probably just several extra dollars per month in your mortgage, stand between you and your dream home!
Best Richmond VA Realtor to Get Your Offer Accepted
Searching for the
best Richmond VA Realtor
to help you get your offer accepted in the competitive
Richmond VA real estate
market? Give me, Shannon Milligan at the
RVA Home Team
with Keller Williams Realty, a call today! 804-248-8207
Image courtesy of  jscreationzs at FreeDigitalPhotos.net.