10 Things to do in Richmond, Virginia -- August 2016
Posted by Shannon Milligan on Monday, August 1, 2016 at 8:00 AM
By Shannon Milligan / August 1, 2016
Comment
Richmond is chock full of sites, events and things to do, especially in the month of August. Feel free to check out some events in Richmond that caught my attention. If you have any events that piqued your interest for this month and beyond, feel free to share it in the comments below!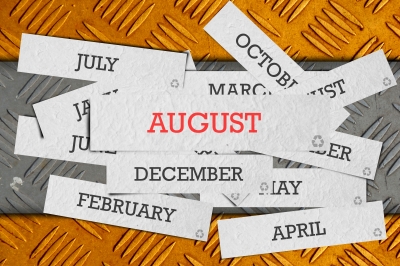 Image courtesy of arztsamui at FreeDigitalPhotos.net
10 Things to do in Richmond, Virginia -- August 2016
1. Butterflies Live! An indoor exhibit of beautiful butterflies for the whole family! Butterflies not your thing? No worries, Lewis Ginter Botanical Garden has something for everyone! It even made this list: 55 Stunning Botanical Gardens You Need to See Before You Die! 2. Highlights of Hollywood Cemetery Tour Learn about the history of the cemetery, including two U.S. presidents taking residence there! 3. 60th Festival of Arts at Dogwood Dell A variety of music, art, drama and more, performed there every year since 1956! 4. Emily E. Erb "Loosely Loaded" Exhibition An exhibit of silk paintings at the Visual Arts Center of Richmond! 5. Discover Richmond on a Segway! I mean, who wouldn't want to ride around on one of those things and learn more about this great city? 6. Real Richmond Food Tours A 2.5 hour walking food tour that highlights cultural aspects of the city. What a treat! 7. Midtown State Fair A free event that involves old-fashioned food, vendors and fun. They even have a blue ribbon contest! 8. Jammin' on the James A free musical festival, right on the James River! 9. Washington Redskins Training Camp An open-to-the-public training, with 2 free events, including a Fan Appreciation Day and a Kids Day! 10. Carytown Watermelon Festival A free block party including music, food and fun for everyone! RVA is a happening place to be. This is just some of the things Richmond has to offer, and I challenge you to check some of these out. Have fun, and let me know what you think! Is buying or selling a home in Richmond on your agenda for August? Give your RICHMOND VA REALTOR, Shannon Milligan at RVA Home Team with eXp Realty, a call, to make this the BEST summer yet!