10 Basic Home Maintenance Tips
Posted by Shannon Milligan on Saturday, August 20, 2016 at 10:24 PM
By Shannon Milligan / August 20, 2016
2 Comments
Routine home maintenance is VERY important. Not only will this cost you less money in the long run, but it keeps your home in tip-top shape and keeps your home's value competitive. Below, the RVA Home Team wants to share with you 10 Basic Home Maintenance Tips that will help your beautiful home stay and operate beautifully.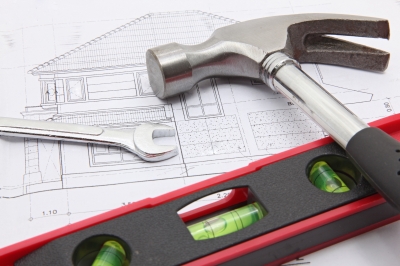 Image courtesy of Vichaya Kiatying-Angsulee at FreeDigitalPhotos.net
10 Basic Home Maintenance Tips:
1. Have your home's AC Unit checked once a year. A Qualified HVAC technician will clean and check your unit for any issues and will keep expensive piece of equipment running the way it's supposed to. Doing this regularly will prolong the live of your unit, and will keep more money in your pocket in the long run. 2. Replace furnace filters as needed or recommended. Replacing the filters for your furnace will also keep it working longer and more properly. Check your furnace's manual for the recommended schedule for replacing its filters. 3. Replace smoke detector batteries yearly. Making sure you do this can help keep your family safe, so put this on the top of your maintenance priority list. If you have a wired detector, most of them have a battery backup, so be sure to replace those too. 4. If you have a chimney, have it swept once a year. Soot buildup can cause chimney fires, so it's very important to have it cleaned professionally at least once a year. Be sure to also check your chimney on the outside for any damage or leaking. 5. Clean your dyer's exhaust duct once a year. The buildup of lint can also be a fire hazard, so vaccuum and clean it out once a year. And if your duct is plastic, be sure to replace it with the recommended sheet metal ducting. 6. Clean those gutters! Check your gutters seasonally and clean debris, rid of clogs, and repair rusting or any possible gutter damage, This is important, as guttering diverts water away from your home. 7. Check for any drafty windows. If you have any drafty windows in your home, be sure to caulk and seal them to make your home more energy efficient. 8. Check your roof for leaks/damage. Routinely check your roof for any signs of damage or leaking. If you have any discolored shingles, you can replace them singly. Be sure to check the roof around skylights, vents, etc, as those areas are more prone to leaks and damage. 9. Paint touch-ups. If you have any leftover paint from previous paint jobs in your home, go through your house and touch up surfaces that have been scuffed, drawn on, or smudged. 10. Drain that water heater. Over time, your water heater will have sediment buildup. Too much will cause the water heater to eventually stop working before it really should. To help prolong the life of your water heater, drain it yearly. This will rid of the sediment and save your heating coil. If you have any additional home maintenance tips that you'd like us to share, let us know! And as always, if you're on the hunt for a new home, be sure to call your RICHMOND, VA REALTOR, Shannon Milligan at RVA Home Team with Keller Williams Realty. She will be happy to serve you and your home-buying/selling needs!